We headed up to Lomdon for this today as its finishing in a few days. Pretty much like the Earls Court exhibition of a few years back except, before that, you get a trip in the Tardis.
Great fun, that the Sprogs especially liked as Matt Smitth had done a number of video inserts for the ride and they really thought he was talking to them.
They also got to pilot the Tardis, get stuck in a Dalek civil war (brilliant to be next to moving, talking Daleks), run past the Weeping Angels without blinking, and ended up watching a 3D show.
Great stuff.
The exhibit though was my highlight.
You got every type of Dalek in a row: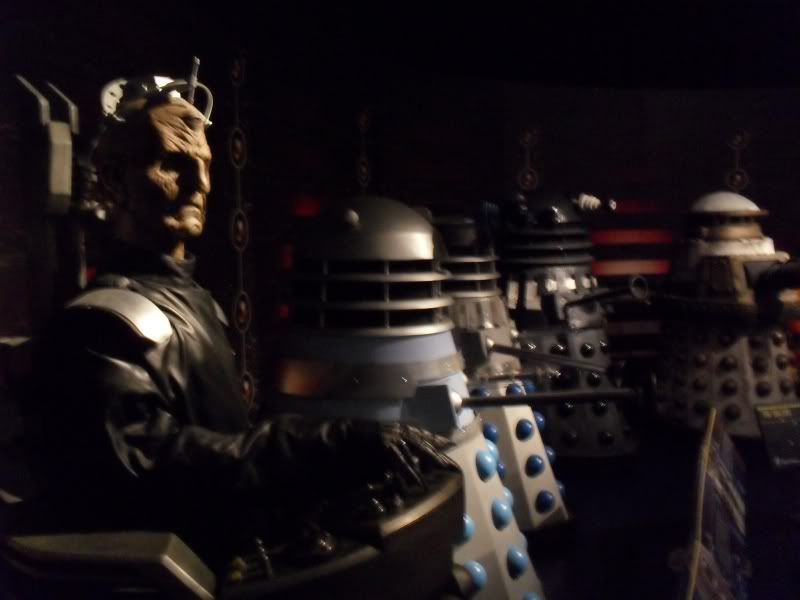 The truely brilliant K-1 Robot:
Get to see how piddly-squat the new Sontarans are to the earlier incarnations:
Examine a Zygon up close:
And compare the history of Cybermen helmets. They weren't originals, but not bad replicas: