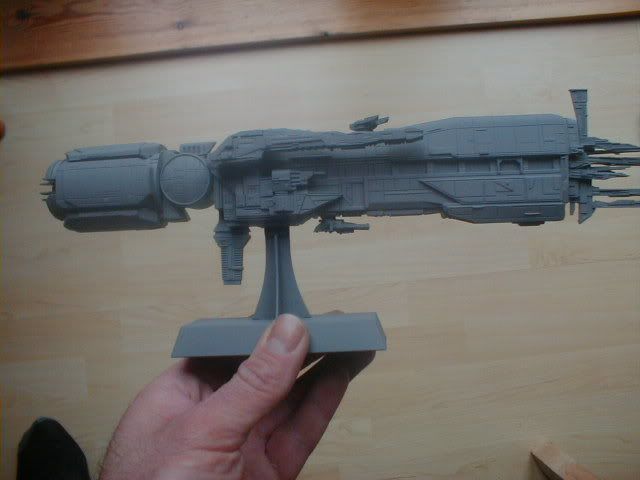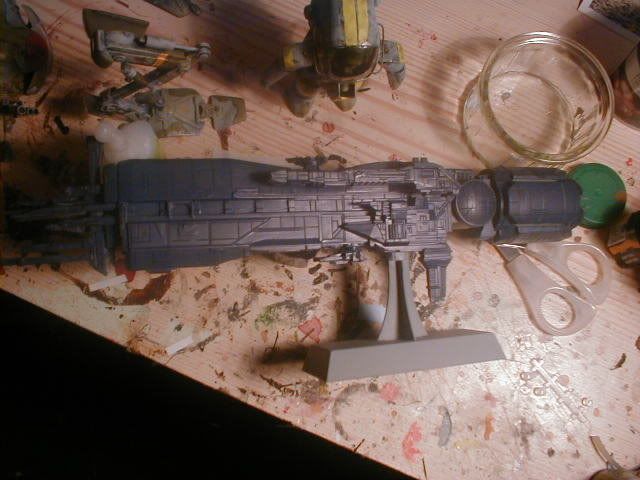 A breeze to build this - if i hadn't had to wait for the prongs to set, it'd been done within a couple of hours.
Top pic is it all assembled. The only glitch i had was trying to remove the sprue mark at the front. Normally that'd be sanded down, but here it was between raised panel lines and if'd done that i'd have lost detail. Instead, i've scraped away as much as i could then disguised it with a new panel over the top. Kept on with the new panels all the way along that join.
Other pics show it in primer, based in GW Fenris Blue and then where i am at the moment - drybrushing with that mixed with lighter greys. Have to decide whether to leave a lot of the blue apparent, thereby simulating how it looked onscreen, or keep going into proper grey so as to have it more like the actual model.