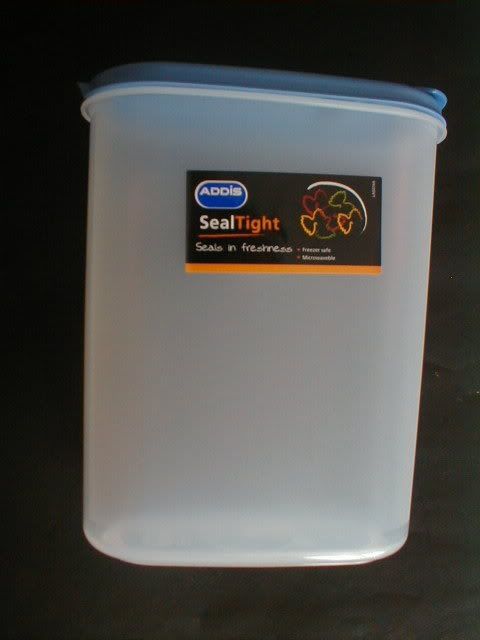 First up, find the shell to work from.
The States Guy (from now on known as "SG") used a 2.5 litre plastic jug with sealable lid.
So off i went searching through the tupperware sections.
Couldn't find a match but did discover this in Tescos - its a cereal container rather than a jug but its the same capacity and has the added bonus of (a) not needing the handle sawn off and (b) already has a frosted surface - excellent for paint and glue adhesion.
3 quid handed over and it was mine.