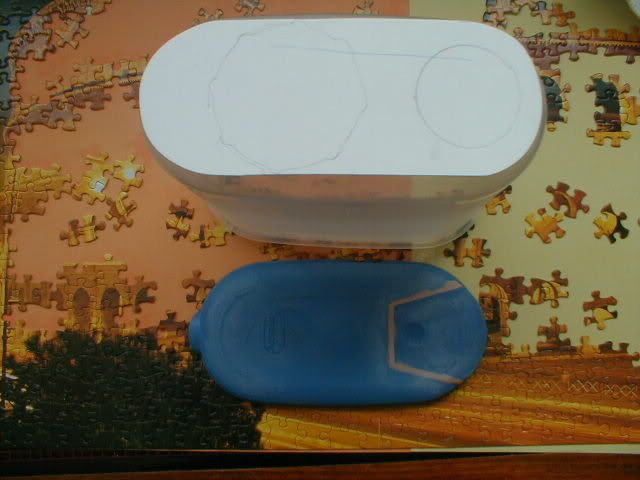 Bit of progress here.
I've had to put a plate of Plasticard on the front as the surface area was raised and ribbed and too small to take the lenses on.
The rear part - which was the lid - you can see i've cut off the raised and filled the pouring hatch with P38, then sanded everthing down. There's still a dimple and a logo but greeblies should cover them.