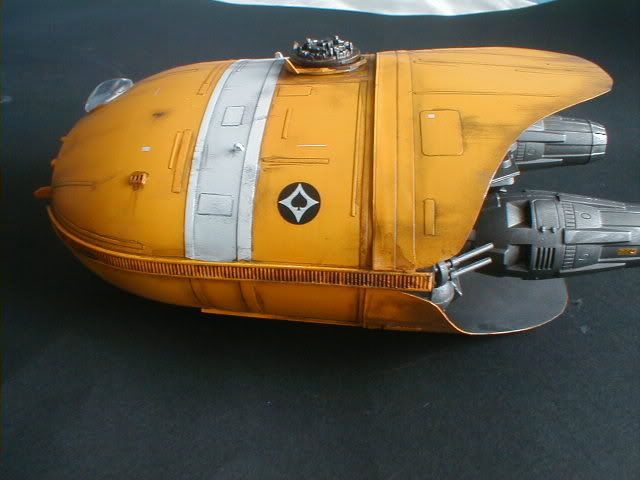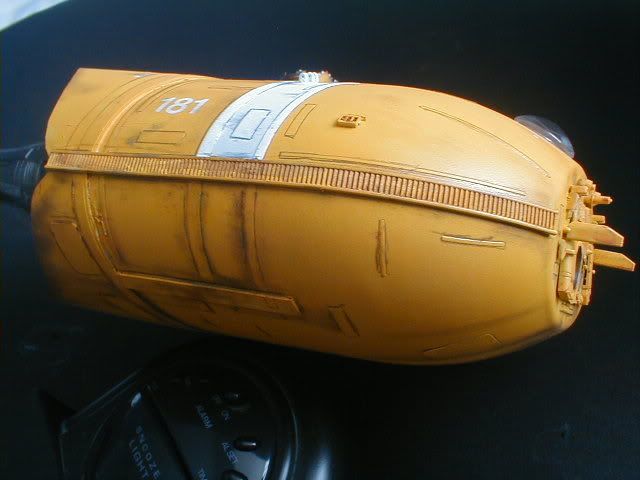 Here she is, all pastelled, sealed, then the metallic bits picked out.
Had a blast on this project - which was real cheap being £2.50 for the striping and a quid for the Plasticard - and i'm really pleased how she's come out.
Now she's done, there seems to be a bit of the Flying Sub to her more now than the Spindrift.
Hmmmm.... I'm subconciously making Irwin Allen craft!